Joe is talented on so many levels. He is an incredible poet, but what makes him special is his ability to engage and connect with the audience.
Powerful, unique, informative, witty, clever, authentic, original. These are just some of the words that describe Joseph Robbins. He is one of the most talented poets in NYC, and one of the most kind-hearted and authentic people I've known. His talent as a poet is matched only by his ability to teach others to do the same and find ways to express themselves. I've done workshops and poetry slams for over 6 years, and having Joseph as a featured poet and a workshop leader is always the greatest pleasure, and the people involved are always transformed by the experience. If anyone has not see Joseph in action, they should. It's an experience they won't forget.

Professor Anthony Malagon
Professor, CUNY Queens College
Joseph D. Robbins is committed to language. His integrity as a writer, performer, and educator shines through in his performances. With each breath and word, he simultaneously conjures both his own personal conviction and the legacy of his community and heritage. Joseph is a lantern for humanity. His work dives deep into our collective consciousness and experiences – now, before, and for what lies ahead – as his details highlight the universal with succinctness, honesty, and warmth. He is committed to action – on the page and on the stage – and his art is a refuge for hope.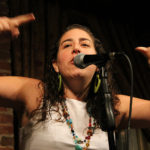 Caroline Rothstein
New York City-Based Writer, Poet, and Performer
Joe's words surprise the reader/listener with their wit, staggered cadence and honesty.  They're as organic, inimitable and cool as the man himself.  When you open yourself up to his message, you open yourself up to the joy of living the correct way – through love of one's self and others.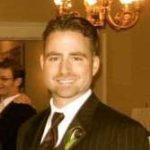 Jeremy Daniel
Assistant Principal, New York Department of Education
I am so lucky to have met and performed with Joseph Robbins over my many years as a Spoken Word Artist. His unique voice representing cultural, religious and social issues is incredibly valuable to the artistic community and the world. From producing shows and donating his talent to charitable causes, Joseph is consistently putting in the work to create dialogue and change.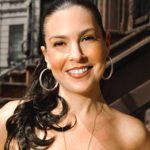 Vanessa Hidary aka the Hebrew Mamita
Spoken Word Artist, Author, "The Last Kaiser Roll In The Bodega"
Joe is talented on so many levels. He is an incredible poet, but what makes him special is his ability to engage and connect with the audience. Whether he is working with teens or adults, he is able to captivate them and give them an awesome experience. Having experienced his teen workshops first hand and heard the many positive reviews from teens, he is a can't miss.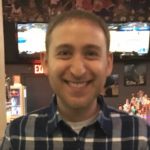 Ben Varon
Regional Director, METNY USY
I have been continually impressed by the way Joe brings together his love of his Jewish identity and his commitment to poetry. I have seen a diverse range of audiences – from a crowd at the Nuyorican Poets Cafe to Orthodox 20-somethings at a Shabbat dinner – respond powerfully to Joe's writing and his performances. I am always inspired by Joe's courage on the stage whether he's sharing a poem about the Holocaust, his aunt's battle with cancer, or his beloved wife. Joe's writing demonstrates an ability to be earnest, funny, and provocative. I always find his words resonating with me long after a performance.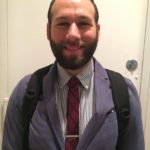 Ruben Brosbe
Teacher Leader, New York City Department of Education
Joseph Robbins brings Torah to life by making themes of Jewish scripture and thought relevant and timely in the modern world. We worked with Joe to perform a timely and appropriate 'Slamentations' program, a poetry slam as an introduction to the mournful day of Tisha B'Av before chanting the book of Lamentations. By touching on issues of racism, Islamophobia, the State of Israel, the Holocaust, and senseless Hatred, Joe's poetry gave our community a new lens to view the words of biblical poetry.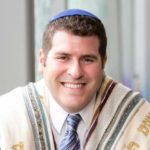 Rabbi Jesse M. Olitzky
Rabbi, Congregation Beth El
Joseph has an incredible ability to connect with his audience — young or old — and make them feel a part of the story. His magic in making a poem come alive — whether in front of a small, intimate audience or a room full of hundreds of teens — is unparalleled. Joseph coordinated a flawless benefit event for us and captivated the audience with his spoken words. I have had the good fortune to have worked with Joseph for years and truly appreciate his amazing talent.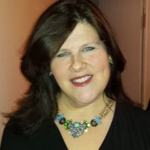 Karen L. Stein
Development Executive, American Friends of Magen David Adom